What is Block Printing?
Block Print, or woodblock printing is an ancient technique for printing text, images or patterns on fabrics.  It has been used throughout East Asia, first originating in China as a method of printing on textiles, the earliest surviving examples date to before 220 AD. 
Woodblock printing is the earliest, simplest, and slowest of all methods of textile printing, and it is capable of yielding highly artistic results, some of which are unobtainable by any other method. Due to the handmade nature of the process, each piece is a unique work of art.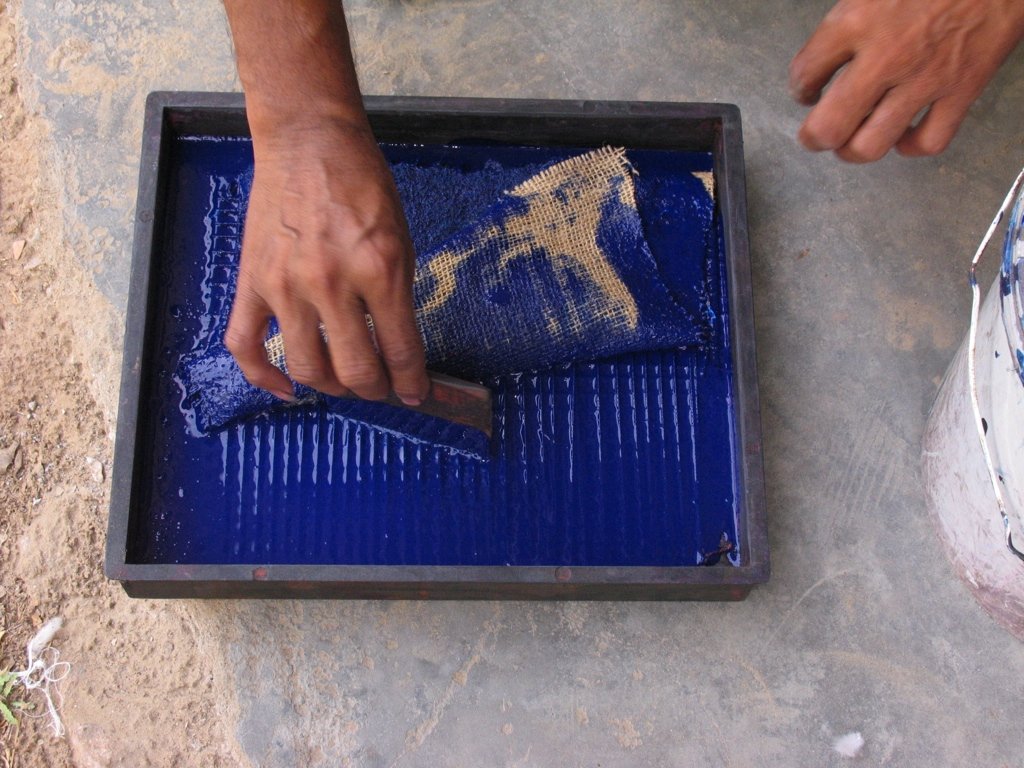 The printer commences by drawing a length of cloth, from the roll, over the table, and marks it with a piece of colored chalk and a ruler to indicate where the first impression of the block is to be applied.
They then apply the block in two different directions to the color on the sieve and finally presses it firmly and steadily on the cloth, ensuring a good impression by striking it smartly on the back with a wooden mallet.
The second impression is made in the same way, the printer taking care to see that it fits exactly to the first, a point which he can make sure of by means of the pins with which the blocks are provided at each corner and which are arranged in such a way that when those at the right side or at the top of the block fall upon those at the left side or the bottom of the previous impression the two printings join up exactly and continue the pattern without a break.
Shop Now
Our Materials
All of our products are made using organic cotton and organic dyes. To make each color the artisans use a mixture of turmeric (to make yellow) indigo (to create blue) and other spices and dyes. There is nothing made by machine in this process except for the buttons.